Between Worlds
The Poetry Book
 ~ Spread your Light, like a Budding Flower ~
"I was drifting Between Worlds, between the Earth and the Moon, among the Stars, seeking for the Light along the stem of the Lotus Flower,
I regained my Trust and Power."
~ Be Budding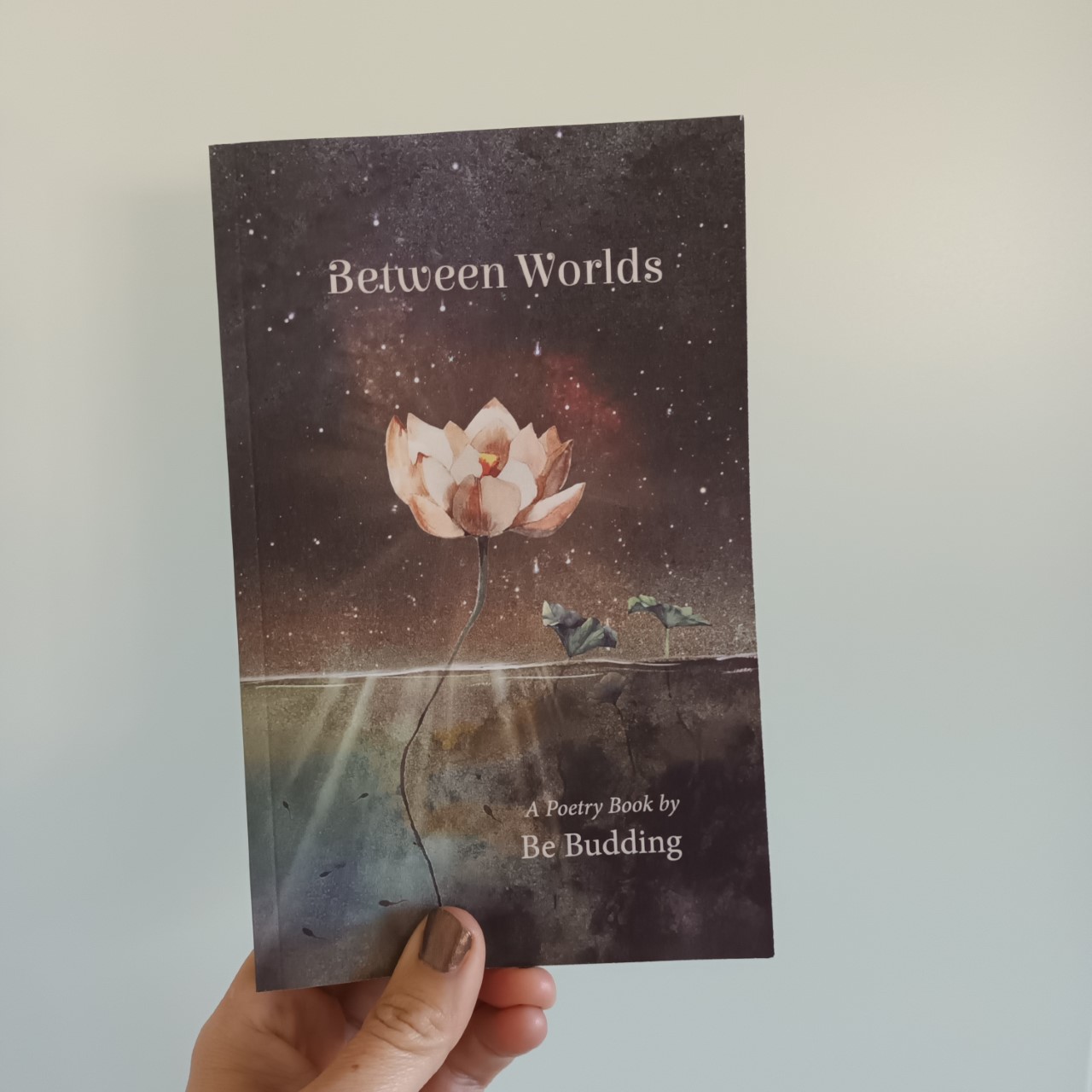 Poetry Book
Between Worlds
by Be Budding
 Between Worlds is a spiritual poetry collection of 44 inspiring poems which support you on your Souljourney;
the Path of Awakening and Transformation into your True Self.
The poems of Between Worlds…
read like affirmations and carry a strong vibracy to help you to grow into your Beauty and Strength.
You will remember the magic that is within your soul and the truth of who you truly are.
Start your day with a poem from this magical book and enter the space of Miracles & Flow.
Through this poetry you tune into the limitless abundance of the Universe and life becomes more effortless.
What people say about the poetry of Be Budding
Compelling, inspirational, and a breath of fresh air.
This author filled my heart with such lovely poetry reminding me of something so incredibly important to remember!
Your soul will feel so light after reading this amazing art through words.