Connect with yourSELF on a deep SOUL-level through Intuitive Writing.
Do you feel out of touch with yourSelf? Do you long for (more) magic and direction in our life? Do you want to know what your purpose is?
Intuitive Writing helps you enter the space where you receive unlimited guidance from the unseen world of Soul & Source.
What is Intuitive Writing?
Intuitive Writing, or soul writing, is writing from your Higher Self.
Through your Higher Self, also called your Soul, you can connect to ALL;
spirit, your spirit guides, the Universe, past, present and future, so on and so forth.
Intuitive Writing is writing from your heart instead of your head using the technique of automatic or free writing. It puts you in a meditative state of consciousness where you can connect with all that is.
Therefor it is very important to create a safe and grounded foundation to start this work.
If you want to learn more about this sacred spritual practice download my free guide below.
Lots of Love,
FREE: Intuitive Writing Guide
My journey and how I became an Intuitive Writer

Tips and Benefits of Intuitive Writing

A FREE writing exercise to start your soul healing and writing journey
"It deeply unlocked a part of me I had been protecting" ~ Nicola Riley
"The tips for Intuitive Writing were excellent!" ~ Dr. Zainab Ansari
Surprised, inspired, motivated, supported!
The Intuitive Writing Guide by Be Budding is so comprehensive AND takes you through the process step by step.
It more than surpassed my expectations – so much love and care has gone into it.
Thank you for offering another gift to the world, behind your own poetry, a powerful invitation to expand my own writing practice.
I felt guided, held, safe and supported.
The content of the Intuitive Writing Guide is just beautiful!
I feel like I know you more, you outlined everything and explained things in such a supportive way.
It felt like you where here with me. My expectations where greatly exceeded. It felt like home, it unlocked a part of me I had protected for so long.
About
Be Budding
Be Budding is the penname of Bianca; a self-published poet, soul purpose guide and intuitive writer from the Netherlands.
The word 'budding' means the opening of a flower or showing signs of a promise in a particular sphere.
"Everyone holds a promise and we live to remember it."
Be Budding helps you to explore your Soul & Purpose and start living the life you always dreamt of.
Come and journey with her into all possibilities…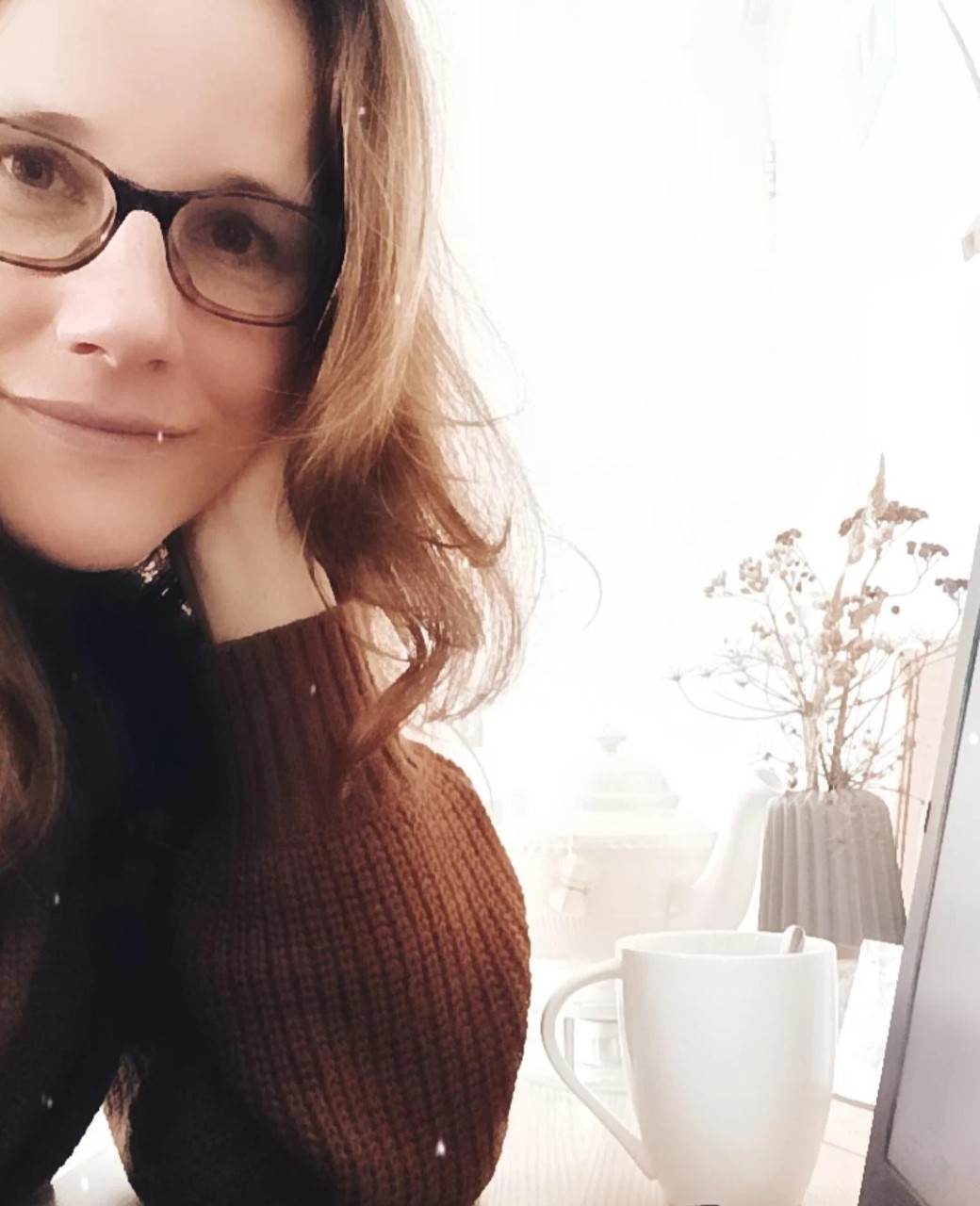 "You've always had the power my dear, you just had to find out for yourself."
~ The Wizard of Oz
Wish your life was more magical?
Join the free mail: Magical Moments!
Receive Insights, Inspiration & Poetry to help you to connect
with the wonders of the Universe.
Unlock the Magic!
Poetry Book Between Worlds now ON SALE!
The debut spiritual poetry book by intuitive writer
Be Budding with 44 poems which read like
affirmations is now ON SALE on Amazon.com!
You receive 59% OFF the list price!
Grab your chance as long as this sale lasts.
GET YOUR COPY!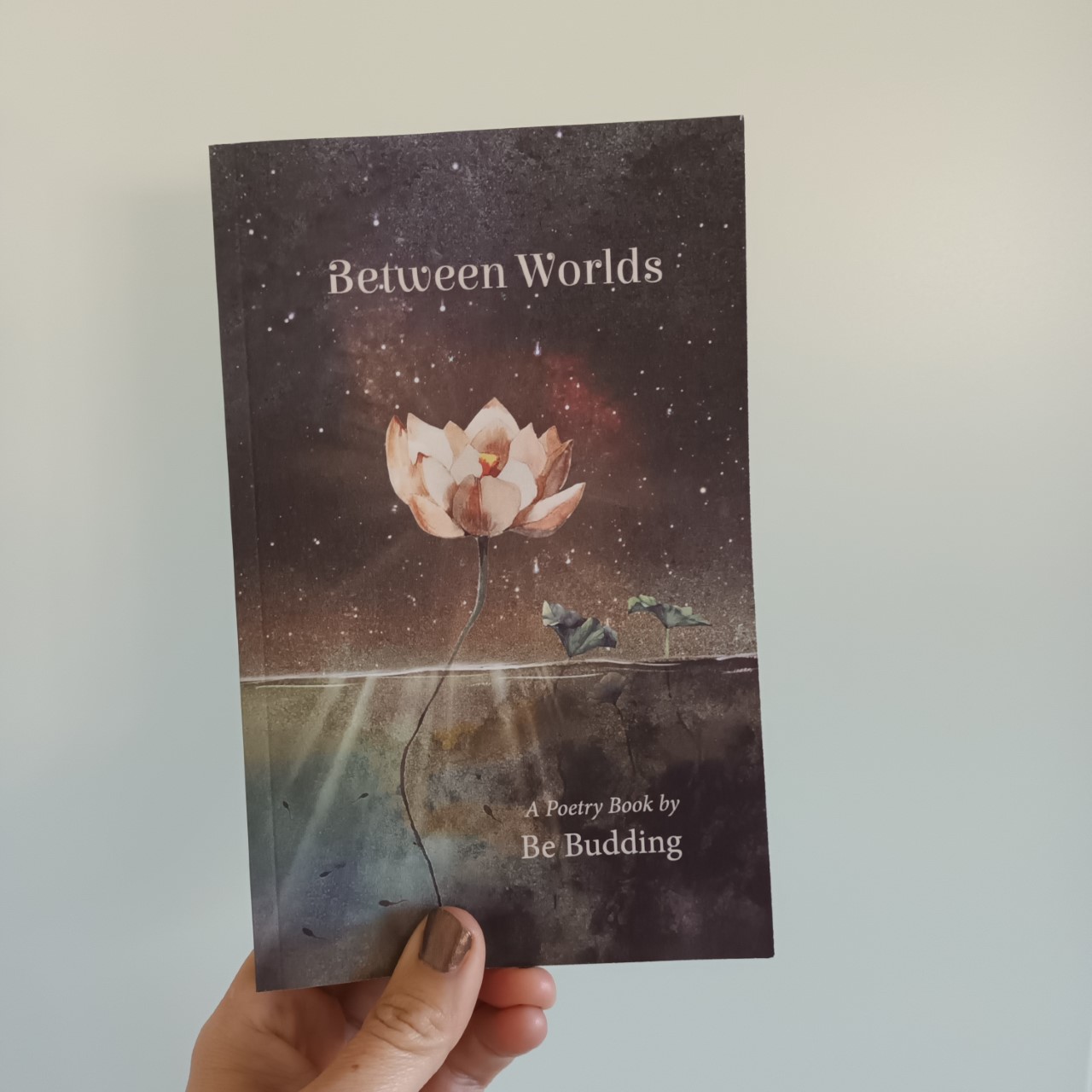 Debut Poetry Serie
Between Worlds
Poetry Book Between Worlds is the debut poetry book by Be Budding. The poems read like affirmations which inspire you to explore and connect with inner peace, love and magic. The words will help you to grow into yourself…
Work Book Between Worlds is a creative writing journal with prompts from the poetry book, which guides you to discover your own stories, soul signature and the reason why you are here…
Card Deck Between Worlds is a deck of 44 inspiration cards with pieces from the poetry book to unleash the power of imagination and guide you through the adventure of 'life'…
Between Worlds is an exquisite collection of poetry that speaks to the most honest and tender parts of the soul.
These poems read like mantras, like devotions, like prayers to weary hearts lost within the chaotic distractions of modern life. 
Author Be Budding challenges us to open the doorway to intuitive guidance, and we should all listen.
Between Worlds is a beautiful book both inside and out.
Every poem is written with love and wisdom. The first poem I opened to is called 'Time Traveler' and it immediately spoke to my heart which got me excited to read the rest of the poems.
The poems in this book remind us of who we truly are, and of the miracle that life is. If you are looking for a book that will feed your soul, this is one of them.
Second Poetry Book
When…Two Worlds Meet
When…Two Worlds Meet is the second poetry collection of Be Budding and the sequal on Between Worlds.
This collection contains over 90 poems, channeled through intuitive writing, in connection to Source Energy.
Between Worlds reflects on moving from Darkness into Light, while When…Two Worlds Meet is about integrating both parts and by doing so, grounding and Birthing your Soul into Being.

I started reading the new poetrybook 'When …Two Worlds Meet' by Be Budding today and felt a connection right away.
The topics at the beginning of the book are the ones that are also present in my life.
You immediately took me with you on a deep inner journey. The poems touched me in a very profound way.
I look forward to reading the rest of the book!
The poetry of 'When…Two Worlds Meet' is uplifting –  without denying the dark side of life – inspiring and encourages reflection and meditation.
Where Soul and Earth meet, Be Budding knows how to give words. Every morning before my meditation I read a poem.
I highly recommend this book, for moments of support, inspiration and pure universal love on paper.
Courses
Are you ready to dive deeper into your own Inner World and start
the Journey to get to Know Yourself…?
Learn more
This error message is only visible to WordPress admins
Error: No feed with the ID 1 found.
Please go to the Instagram Feed settings page to create a feed.